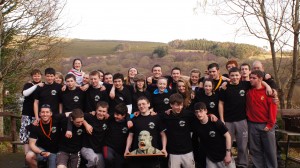 Survival Challenge is back!
The Lough Dan Survival Challenge is back for the second year running, taking place between the 3rd and 5th of January 2014 in Lough Dan and surrounding areas. You and your team will start in The Coach House car park, Roundwood. Here you will have to complete a number of challenges and make your way to the scout centre. Saturday morning will find yourself dropped off to an undisclosed location where you will use your many skills to make it through the day, completing even more challenges. Sunday wraps up the event. The cost of this event is €180 per team of 4 scouts, aged between 14 and 16. Payment can be given in cash or by PayPal to [email protected] The cut-off date for payment is Friday 29th November, so sign up soon to avoid disappointment!
Any questions contact [email protected] We hope to see you there!